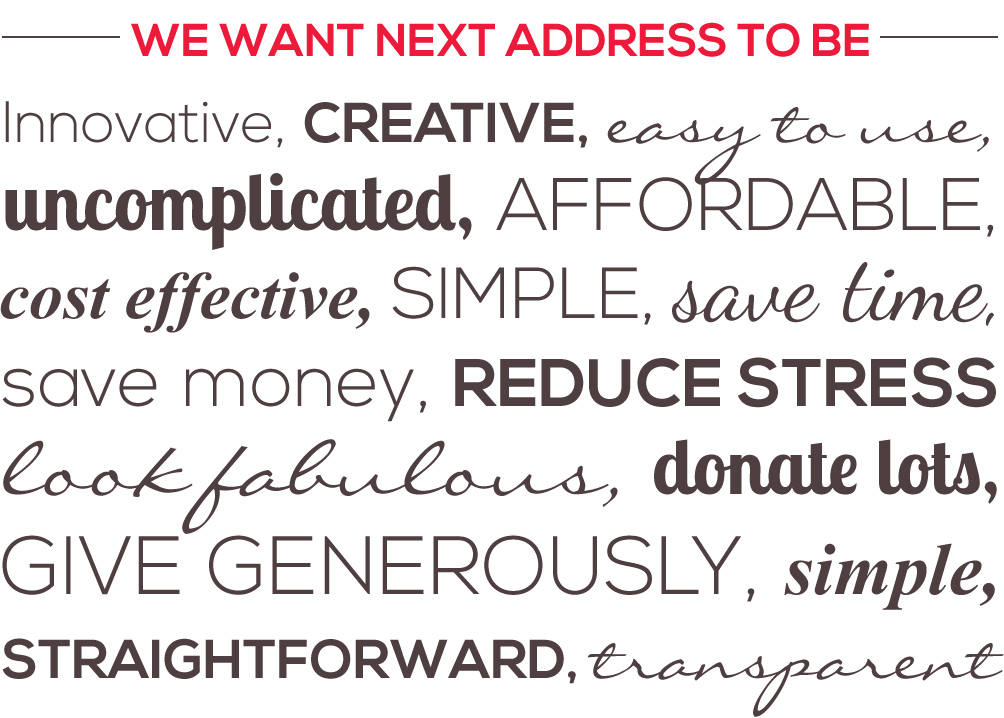 We value integrity, transparency, customer service, and social justice. We believe in open and regular communication.
Our goals are to make the process of buying and selling property targeted easier and affordable and to donate a significant % of all net profit to the not-for-profit sector.
Our plan is to grow this contribution and to share the love across as many projects as possible.
Next address will evolve, adapt and change: with its core focus to always be a simple, easy and affordable way to find property. Join us on our mission to transform the Real Estate Sector.
Together
let's find your Next Address.