You pay NO commissions when you use Next Address.
Select the fee package you want, and our system will guide you through the process so you can choose the services and support you need. We offer multiple payment options to suit your budgeting.
Our mission is to get your property sold quickly for the best possible price
We supply you with an Independent Property Research Report by Greville Pabst Property Advisory Service (THE BLOCK). Guaranteeing you independent advice about your property and its worth.
Pay later service
List with Next Address and pay later. We can help you fund the sales process and help with any out of pocket expenses with our Pay Later facility.
Personalised dashboard = full control and transparency for you
Your personal 'Dashboard' allows you to see and manage all activity and communication relating to the sale of your property. You will never be left waiting to hear if there are any interested buyers.




You will be able to

Communicate easily with all your buyer leads
Oversee, manage and negotiation any 'Offers to Buy ' directly through the dashboard
Managing all the sales documents, ie Contracts of Sale, Building Inspections, Valuation documents
Coordinate inspections to suit you
Arrange your finance and conveyancing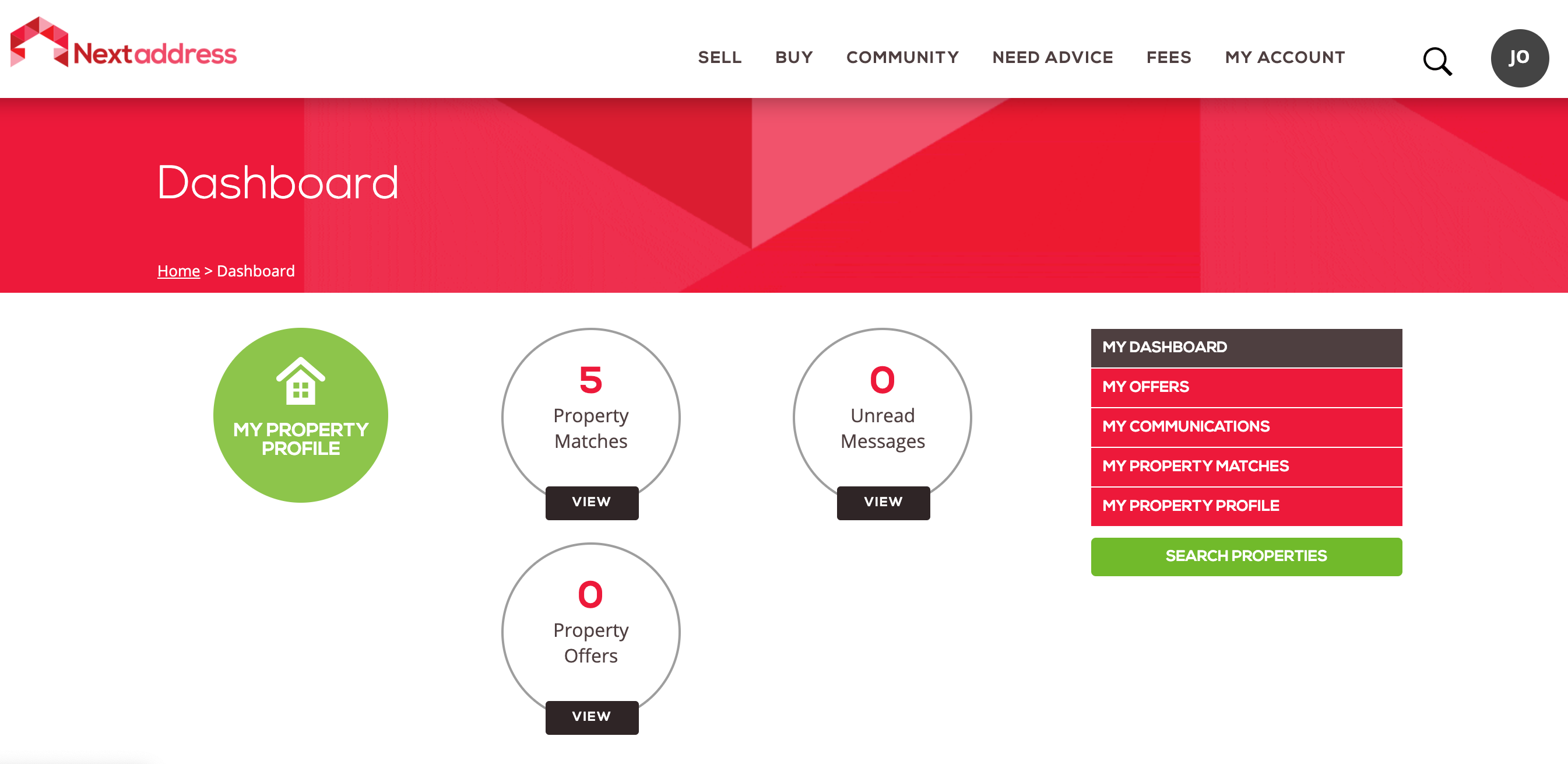 Your property is marketed on the major portals
Your property is on the major real estate property websites, and you can call our expert team for advice at any stage of the listing. We have a support team who are ready to guide you.
We are your Property Marketplace bringing affordability to the selling experience.